Most people know about the effect of eating sugar on health. Despite the fact that they are doing and repeating the same mistake of eating sugar in form of candies, chocolates, dairy products, and soft drinks. American's average sugar usage is 20 teaspoons per day and they are suggested to take 6 and 9 teaspoons for women and men respectively. According to a study, there is a positive correlation between drinking beverages that contain added sugar on daily basis and gaining weight.
Some people who are conscious about eating sugar read nutrition labels but now's days it has become hard to find sugar in those labels because sugar may be listed in different names like corn syrup, nectar, sugar cane or sucrose.
A study suggested, when you take products that contain added sugar, chances are that you'll enjoy little nutrition's benefit and you'll end increasing your body weight. Most probably you can get involved in diabetes, anxiety, depression and other dangerous diseases.
Everything has a limit and when you cross that limit you find yourself in big trouble. Same is the case with sugar usage. Glucose is a basic requirement for our body to survive and when we take sugar more than that requirement than what happens, is concluded in words for Lee.
"when we consume more than our body needs than our body converts excess sugar into fatty acid and store it in adipose fatty acid for later use such as hips, arms, and stomach" In this way, you gain more weight and find yourself around different dangerous diseases."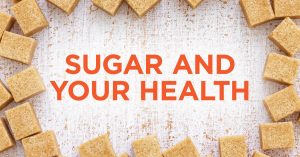 It doesn't matter under what name sugar is labeled, sugar is sugar. It does affect our body in multiple ways. Let's find out how sugar effect on our health.
Sugar causes rotten teeth
Since our childhood, we have been hearing from our mothers "Don't eat candies, it'll damage your teeth" Sugar is just a mean. When sugar interacts with teeth, it produces acid that causes cavities and damages your teeth.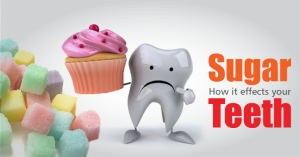 According to Rebecca Lee warned "reason behind rotten teeth is bacteria and acids that are produced when sugar interact with teeth.
When you don't know what you are eating or ignoring and don't clean your teeth, you can damage your teeth. It is best practice to brush your teeth before going to bed at night.
Sugar makes your skin older
Only sugar can't be blamed for skin problem but high-glycemic foods that instantly convert into sugar are also equally responsible for making unnatural changes in the skin. Carbohydrates like refined sugar, bread and soda are the reason that takes insulin level to spike and leads to "burst of inflammation throughout your body" as Dr. Nicolas Perricone concluded.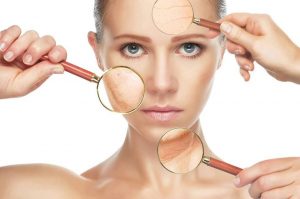 Enzymes produced by inflammation break down two components elastin and collagen which makes your skin sagging and you feel wrinkles on your skin. Inflammation makes your skin age faster and you look older even in your younger age.
Sugar causes diabetes
Insulin is released by our body when we eat the meal that contains glucose in it. That insulin helps our body to convert glucose into energy.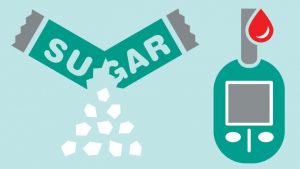 A problem occurs when people take sugar more than their body at once. When this happens our body releases large insulin and build hypoglycemia which is also called Insulin resistance.
Insulin resistance doesn't let your body absorb glucose speedily. Due to which glucose remains in your liver and bloodstream. This process leads to pre-diabetes and finally to diabetes.
With a proper diet plan and carbohydrates food that is fiber-enriched, you can decrease sugar usage and insulin level.
Sugar leads you to Heart Diseases
Eating too much sugar not increase your body weight but also leads to cardiovascular deceases like a heart attack. When we start eating sugar more than a limit it causes extra insulin that remains in our bloodstream and affects arteries that play an important function in a circulatory system.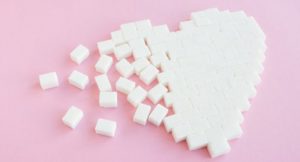 Insulin makes our arteries to grow fast and strain their walls. When blood flows from arteries, it stresses our heart and damage with the passage of time. Due to this, we get involved in heart diseases like heart attack and stroke.
According to g to research, people who take approximately 20% to 25% calories from added sugar diet have 38% risk of cardiovascular diseases.
Sugar can damage your Liver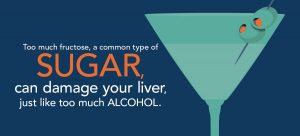 We blame alcohol to the failure of the lever but a study shows that sugar does the same to lever as alcohol do. Excess sugar remains in bloodstreams and liver and starts resisting insulin, the main source to convert glucose in energy. In this way, your body unable to control maintains blood sugar level. You become patients of Diabetes 2.
Sugar Causes Joints Pain
When we eat sugar more than enough, it leads to pain in joints because of inflammation it causes. According to study, sugar causes rheumatoid arthritis if we keep continues to take sugar more than a limit.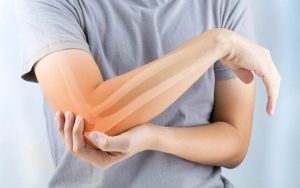 Rheumatoid Arthritis (RA) is an inflammatory disorder that not only affects your joint but your eyes, skin, blood vessels, heart vessel and other body organs too. It is best for health to decrease your sugar consumption if you already involve in joints pain.
Sugar Leads to Kidney Failure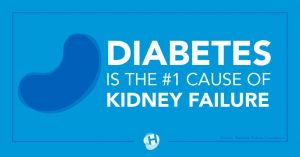 The kidney plays a vital role in the human body. It helps our body to filter blood sugar. When our blood sugar level exceeds than our normal blood level, the kidney starts to let pass extra sugar into the urine. It prevents from finish its job to filter waste from the blood and leads to kidney failure.
Your Body Gain Weight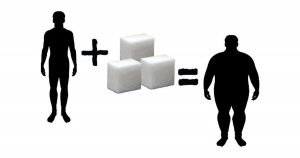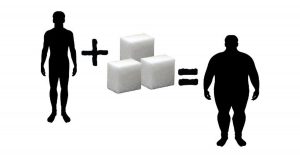 Sugar is the main reason that your body weights increases and ultimately overweight leads you to dangerous diseases. According to a study, people lose 1.8 pounds within 10 weeks who tend to eat less sugar. Another study shows that people gain 1.7 pounds within the period of 8 weeks whose sugar consumption is high.
Sugar Effect Sexual Life
According to Brunilda Nazario, "High sugar intake can make men impotent because it affects circulatory system". The function of a circulatory system is to control the blood flow throughout your body. To keep erection it is necessary that the circulatory system needs to be work properly.
Sugar Effect Pancreas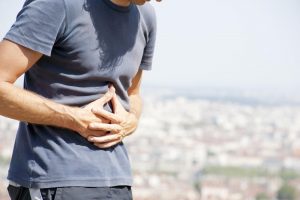 The function of the pancreas is to release insulin during eating. When we eat without setting a limit, our body doesn't respond in a proper way to insulin and pancreas starts to release more insulin. Finally due to breakdown of pancreas, our blood sugar level increases that lead to Diabetes Type 2.