If you want to have a fit body then you can't ignore cardiovascular endurance as it is one of the most important components of fitness.
Cardiovascular endurance means working of the heart and lungs together to deliver oxygen to muscles in action for a longer period of time.
While playing sports, cardiovascular endurance plays its vital role especially when it comes to playing long distance sports like a marathon race, running, and swimming.
Cardiovascular endurance exercises give you a healthy life and keep you away from heart disease like heart attack and heart stroke.
It is necessary to improve your cardiovascular endurance to do routine works efficiently and to live a healthy life.
Exercises to Improve Cardiovascular Endurance
Here are some exercises by which you can improve your cardiovascular endurance level.
Walking
Let's start with the easy one. Everyone is familiar with walking, even everyone walks but to improve your cardiovascular endurance, the key to success is walking fast.
Until your heart wouldn't beat fast, walking would not be beneficial for you.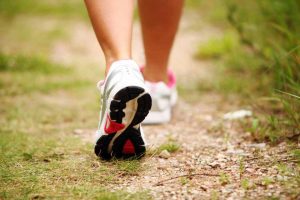 No matter you are at home or out you can do it anytime. A 70kg adult can burn 350 to 880 calories per hour depending on walking speed.
According to the Centers for Disease Control and Prevention, 150 minutes per week of the walk are recommended.
Gradually improve your walking speed and walking time to improve your cardiorespiratory system and cardiovascular endurance
Jogging and running
Jogging and running are an advanced form of walking but jogging is a slower version of running. Both exercises will burn twice calories as compared to walking.
Jogging with regularity will not only improve your cardiovascular endurance level and fitness level but also improves blood circulation.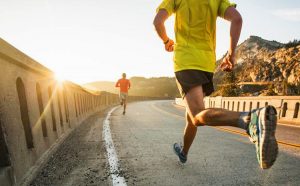 To improve cardiovascular endurance, start jogging and running with slow speed and then gradually increase your speed and time too.
Swimming
You might be thinking about why swimming. Swimming involves your heart, lungs, and movement of the different parts during exercise.
When you move your legs and arms in the water with force, your cardiovascular system fuels your muscles with blood and oxygen.
Swimming is equally beneficial as jogging and running are. Freestyle swimming burns equal calories as jogging at speed of 8 km/h.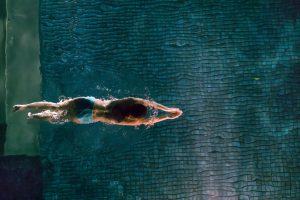 To improve your cardiovascular endurance level, start swimming with a short distance and for a shorter period of time.
When your stamina improves, increase your swimming distance and time period too.
Cycling
Most people do cycling but doing cycling at a steady speed and cycling at brisk speed make a difference.
Cycling keeps your knee joints in play and prevents you from knee joints pain.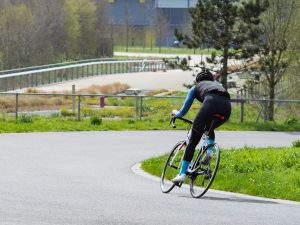 Cycling at a steady speed is the same as you are walking at a speed of 6 km/h.
When we ride a bike at great speed like at 15 km/h, it increases the involvement of the cardiorespiratory system and your body demands more oxygen and blood to perform the task.
In this way, you improve your cardiovascular endurance level.
Dancing
Dancing is an entertainment-driven cardiovascular exercise.
You improve your cardiovascular endurance level by just performing movements that are actually fun to perform.
By Dancing, 420 calories per hour can be burned by average adults.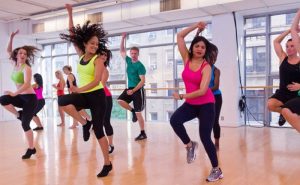 Dance-oriented fitness programs can be joined to improve your fitness level.
Many gym instructors teach aerobatic exercises such as pure Latin, belly dancing, and hip-hop dancing fitness classes.
These classes burn your calories steadily. According to the American Council on Exercises, at least 150 minutes per week cardiovascular exercises are recommended to improve your fitness level.
Kick Boxing
Kickboxing is a high-intensity cardiovascular exercise that not only improves cardiovascular endurance but also focuses on improving other essential components of fitness like stamina, flexibility, and muscular strength.
It is a mixture of three things boxing as the name suggests, martial arts as it involves the movement of legs and aerobics.
Kickboxing can also be adopted as a fitness and weight loss program.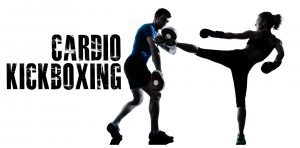 2100 calories can be burned by three hours of kickboxing per week.
The amount of calories burned by kickboxing depends on various factors like your age, exercise duration, intensity level, and your weight.
if We talk about average then you can burn 400 calories in a 30-min session. It is fun to perform like dancing. It keeps you engaged, motivated, and decrease the chances of you getting bored.
Exercise machine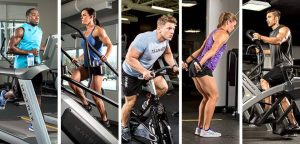 Exercises machines like treadmill, static bicycle, and stairs machine can be used to improve cardiovascular endurance.
You can use these machines to match your stamina. Also, you can measure your progress like how much calories you have burnt and for how much time you have run.
After increases your stamina, you can increase the intensity of the workout.
Rope Jumping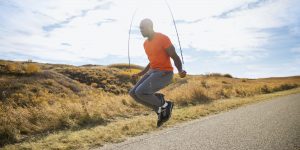 We were used to doing rope jumping in our childhood. This is the same rope jumping we are talking about.
This exercise can be performed anywhere. It gives strength to your upper and lower body and burns calories.
If you want to improve your cardiovascular endurance than you should include rope jumping into the exercise list.
Start jumping with 50 rope jumps if you are newbie than try to increase the number each day.
It is recommended to do rope jumping for 150 minutes per week.